Successful business owners are constantly searching for ways to make their company better. For many, hiring an experienced corporate speaker, like Brad Hurtig, has proven to be an exceptionally effective way to do just that. Of course, before you rush out and book a corporate speaker of your own, you would probably like to know exactly how doing so will positively impact your organization. Well, let's take a look:
Improve Your Company's Safety Record with a Corporate Speaker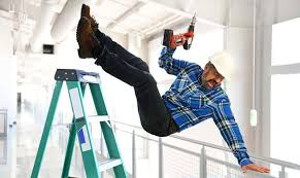 Workplace accidents can have a devastating effect on your company's ability to retain its employees and avoid serious fines. As such, you will be pleased to know that hiring a corporate speaker like Brad can have a huge positive impact on your organization's safety record.
Brad's devotion to improving workplace safety is driven by personal experience. When he was just a teenager, he lost both of his forearms in a workplace accident. Instead of letting this tragic incident drive him into a downward spiral, he instead decided to use it to motivate him to prevent workplace injuries.
When you hire him to be your next corporate speaker, you can expect him to help your employees understand the importance of safety in the workplace. He does not do this by monotonously reading through a long list of rules and regulations. Instead, he drives home his points by telling his story and speaking with positivity and enthusiasm about the benefits of being safe.
When his presentation is over, your employees will walk away with a reinvigorated understanding of the importance of workplace safety. For your company, this means fewer lawsuits, fewer trips to the hospital, and a significant reduction in employee turnover.
Boost Employee Motivation Levels with a Corporate Speaker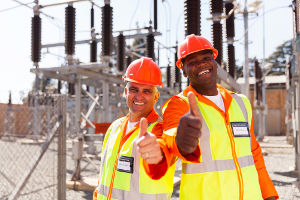 Though Brad's primary focus is on helping you transform your business into a safer place to work, he can also help your company in other ways. If your employees have been feeling a little down or unmotivated of late, Brad can give them a much-needed boost.
He accomplishes this remarkable feat by helping your workers understand that there is no limit to what they can achieve if they set their minds to it. During his presentation, he will use his own experiences as an example. He will tell your employees that if he can bounce back from losing his arms to make it to the position that he is in today, then there is no reason why they cannot overcome whatever issues they may be struggling with at the moment. Your workers will emerge from Brad's presentation ready to take on even the toughest challenges.
Over the years, Brad Hurtig has helped hundreds of companies across the United States to become better places to work, helping the employees in those businesses thrive. He would love to do the same for your business. To begin the booking process, please contact us today! Before too long, this remarkable corporate speaker will be making a huge difference in the lives of each and every one of your employees!