Talking to your employees about workplace ethics isn't the most exciting thing in the world. Worst of all, it can be hard to really get them to understand how important it is, particularly the safety aspects of it.
But the reality is, your employees must be able to understand this if you want to have a healthy and successful work environment. Unfortunately, it's hard to get this message across on your own. So how can you get them to understand?
Hire a Professional to Reach Out to Your Employees About Workplace Ethics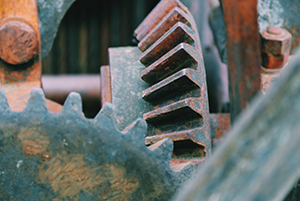 Brad Hurtig knows all about workplace safety because he was involved in an accident while in high school. He lost both of his arms as a result. But instead of letting it bring him down, he was able to turn his experience into something positive.
Now, he travels the country speaking to major companies about the importance of being safe and following workplace ethics.
Brad is able to engage his audience with his powerful story, but also makes them feel comfortable by using humor.
He can work to inspire your team to continue to be safe no matter where they go in the future.
No matter what type of company you have, all you employees will be able to benefit from hearing what Brad has to say.
Contact Us Today to Get Brad's Expertise
If you're interested in hiring Brad to speak at your workplace, you can contact us to find out when he is available.
His motivational speech as well as his knowledge on workplace safety will surely touch all of your employees. It will also make them understand why they need to be informed about how to communicate effectively with all employees no matter how big or small the issue may be. Brad is proud to be a member of the Relevant Speakers Network!