Workplace accidents are, unfortunately, incredibly common. Most of the time, this is due to the fact that the employees lack proper safety training. As a result, 3 million people get hurt every year--- some of which don't make it out alive.
Proper workplace training is vital for your employees so that they don't fall victim to an accident that could end their lives, or change it forever.
Encourage Your Employees to Have Safety Training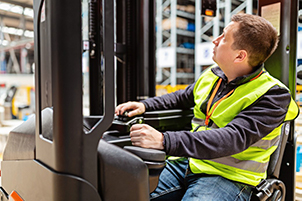 A good way to make sure that something terrible doesn't happen to your employees is making sure that they get the training they need. This can include everything from learning how to operate machinery properly, to making sure any flaws in the machines are reported and communicated effectively to all team members.
A simple training has the potential to save your employees from a devastating injury. Just ask Brad Hurtig.
When he was in high school, Brad suffered a workplace injury that caused him to lose both of his hands. Luckily, he didn't lose his life. However, Brad's incident could have been avoided had he received the proper training he needed to at work. You and your employees can learn from Brad's experience by implementing safety training at your workplace today.
Contact Us Today to Book Brad
Because of his accident, Brad is no stranger to how dangerous the workplace can be, especially one that contains heavy machinery.
Aside from providing the proper training, it's also important to make sure your employees understand the importance of being safe at work. With Brad's help, you'll be able to drive home the message of safety.
Brad is available to come and speak to your employees and remind them how being safe at work is a matter of life or death. Reach out to us to book him today. Brad is proud to be a member of the Relevant Speakers Network!