When you want to encourage your employees to be as safe as possible on the job, you have a wide variety of options. You may give them pamphlets. You can ask them to watch a series of online videos. However, if you want positive results, it is often best to hire a corporate speaker to help them to understand the importance of workplace safety instead.
Of course, you do not want to waste your organization's education budget by enlisting the services of an ineffective or unsuitable corporate speaker. So how can you tell if you are hiring the right person for the job?
When booking a corporate speaker, one of the first things you should look for is industry experience. If you want the presenter to have a real impact on your team's attitude toward workplace safety, it is vital that they know what they are talking about. That knowledge only comes from experience.
However, knowledge and experience alone are not enough to get through to your employees. The speaker you hire should also be passionate about their work. A presenter that seems unenthusiastic about their message is unlikely to encourage your team to be more proactive about safety on the job.
The Perfect Corporate Speaker for Your Company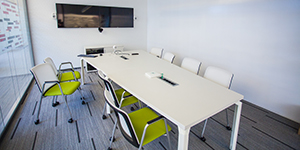 Your search for a corporate speaker that checks all of the boxes outlined above will not be difficult. In fact, it is already over. Brad Hurtig has been speaking passionately about the topic of workplace safety for years - and he is ready to bring his knowledge and experience to your team.
To learn more about Brad's presentation style or hire him to come to your place of business, all you need to do is give us a call at (310) 597-2207. If you would prefer, you can also send us a brief message online. Either way, we look forward to hearing from you! Brad is proud to be a member of the Relevant Speakers Network!