Statistics show that a vast percentage of workplace accidents involve the employee. While this fact alone does not substantiate the idea that your employees are being careless, it does indicate the need to update your policies that will protect not only your employees, but also "you", the employer.
Workplace Accidents Need to be at a Minimum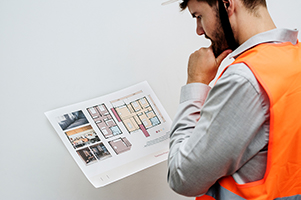 You want the work environment in your company to yield the best production, with the least amount of injury or accidents. If your employees are specifically trained to work at top efficiency, while minimizing the opportunity for workplace accidents, then you are on the right road to success!
Brad Hurtig has an important approach to reach your employees with vital information that will allow them to respect the policies you have in place for their protection. Brad has had personal experience, as a youth in the workplace, that has brought about many changes for him, both personally and professionally.
The message Brad will bring to your company will change the way you, as an employer, perceive the need to have accurate safety measures in place for your company and your employees. Brad knows and understands the need for these important policies so that you can protect your employees.
The Best Message for Prevention of Workplace Accidents
Scheduling a motivational speaker for your next safety meeting is the best message you can send to your employees. They will be encouraged to follow all the safety procedures and policies that might already be in place. Your employees will come to understand that "you", their employer, want the best protection for them so that their production can be accurate and timely.
Brad Hurtig will bring this important message to your company and your employees. His expertise in workplace safety and his experiences create the type of message that will challenge your employees, as he engages them with his humorous presentation.
Please contact us today to schedule Brad for your next safety meeting! Brad is proud to be a member of the Relevant Speakers Network!