How will you inspire your workforce? Brad Hurtig is not your typical corporate speaker. Does he speak of triumph and resilience? Yes. Does he inspire teamwork and best practices Absolutely? Will he inspire your audience to be resiliently triumphant and work as a team using best practices? You betcha.
Brad Hurtig is a corporate speaker whose journey has led him here, in front of your audience to discuss important topics in a storyteller's way. He doesn't just talk about why safety is important, but rather, he is a living demonstration of why it is. As a corporate speaker, Brad is professional and personal, knowing that these two aspects are not separate, but part of the same whole: the person. The person is what allows us to be mindful, to form relationships and best practices.
Corporate Speaker Brad Hurtig's Unforgettable Journey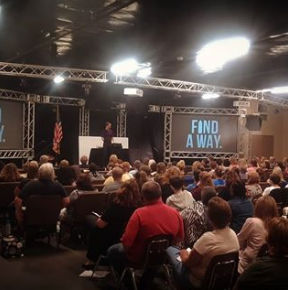 Brad will describe a workplace accident that dramatically altered his life: the loss of both of his hands due to heavy machinery. Brad found himself in an unthinkable and unfathomable situation. He went from being a star high school football athlete to wondering how he could pick up a bottle to take a drink of water. Brad is a corporate speaker with profound insights that motivate us through and through. He helps us recognize what is ultimately important.
Without necessarily saying it, he demonstrates the power of mindfulness and awareness. He lights up the room with inspiring tenacity that will motivate even the most unmotivated of workers. Brad helps us realize that whatever struggles we're facing, it's probably not that bad and there's always something we can do about it. We can use mindfulness to change our perception and enact better results. As a corporate speaker, Brad is professional, friendly and relatable. He brings himself, fully, to each audience to engage and inspire how what we think, what we do and how we do it can align to bring us optimal results, and how tenacity will get us there.
A Unique Corporate Speaker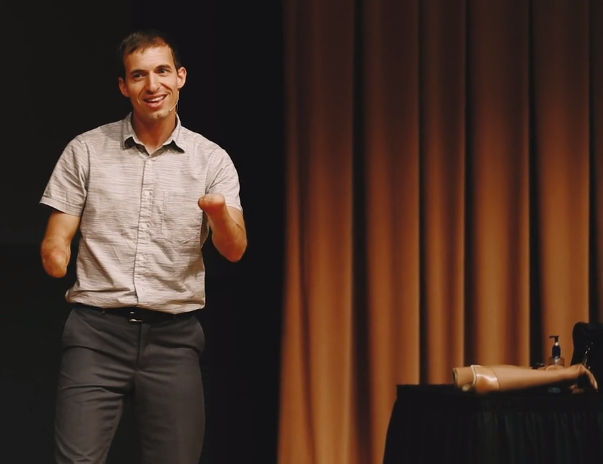 How many corporate speakers don't have hands? How many will actually inspire and engage your audience in powerfully moving ways? Let your next corporate speaker be one of unforgettable and important inspiration that will be an ​experience ​for your audience. Brad's story will hit home in a professional and personal way, surely to serve as a constant reminder for safety and best practices. Humor, recognizing what we want and tenacity in getting what we want are powerful motivators in work and life. These are skills we develop over time. Brad's accident forced him to develop these skills quickly. In doing so, he had to change his perception and find ways to get what we wanted and needed.
The Relevant Speakers Network has teamed up with Brad to bring this corporate speaker to your next event. Perfect for organizations large and small, the value Brad's story will bring is unmeasurable. Allow your colleagues and staff to find inspiration and meaning in what they do. Why what they do matters and how we can all recognize this in each other. If you're thirsty enough, you'll find a way. Contact us today to have Brad speak at your next Corporate Event.