No matter what industry you operate in, your company can only be as successful as your employees make it. As such, it is incumbent on you as a manager or business owner to find ways to motivate them to work harder, better, and more efficiently. For many industry leaders, hiring an experienced corporate speaker has proven to be a key difference-maker in employee productivity levels. Of course, before you rush out and make any commitments, you would probably like to learn more about exactly how a corporate speaker can help your company and its employees. Well, let's take a look:
How a Corporate Speaker Can Improve Your Employees' Output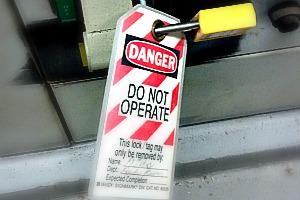 Though every corporate speaker offers a unique approach to their work, just about all of them place a huge emphasis on motivating the individuals that they speak to. By helping your employees to understand that they can achieve anything they set their mind to if they are just willing to work hard every day, corporate speakers can cause an almost-instant spike in productivity.
The best speakers will also provide your employees with fresh perspectives and new ways to approach the problems that they face on a daily basis. Often, this causes workers to reconsider and improve processes that have remained largely unchanged over the years - potentially eliminating waste and maximizing efficiency.
The final, and perhaps most important, thing that your employees will learn at their corporate speaker assembly is how to keep themselves and their colleagues safe in the workplace. Fewer accidents on your shop floor means happier employees, significantly less downtime, and much lower rates of employee turnover. In other words, employee safety can be a key driver toward increased productivity.
With so many clear and obvious benefits to hiring a corporate speaker for your business, the only question left to answer is exactly who you should hire. Fortunately, the answer is simple:
Meet Your Next Corporate Speaker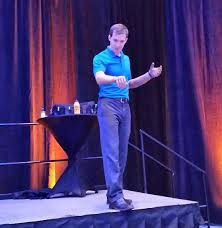 When he lost both of his forearms in a tragic workplace accident as a teenager, Brad Hurtig believed that his football career was over. However, instead of giving up on his dreams, Brad persevered, held his head high, and decided to make the most of the situation that he now found himself in. After fighting against the odds, he came back to record 111 tackles and earn all-state honors during his final year of high school.
Today, Brad uses his experience to spread a message of positivity to business leaders and employees across the United States. His main focus, however, is on safety in the workplace. He strives to use the knowledge that he gained in the aftermath of his accident to help prevent workplace injuries. He knows that when employees stay safe on the job, everybody wins. If you think that Brad Hurtig might just be the perfect corporate speaker for your company, please do not hesitate to reach out and make a booking request. To learn more about how Brad can help your business, please contact us today. We look forward to hearing from you!