Because you want your business to succeed, you must make certain decisions about workplace ethics. Ethics will assist your business in promoting work that is efficient, safe, and properly completed, on-time, and organized.
Brad Hurtig brings this energy to your staff/workers through his compelling story of the struggles that he was faced with after an accident on the worksite. He will share his experiences with your staff/workers and encourage them, through workplace safety and ethics, how to become the best of the best.
With proper ethics in place for your business, it is possible to change how your employees handle setbacks and adversity on the job.
Establishing Workplace Ethics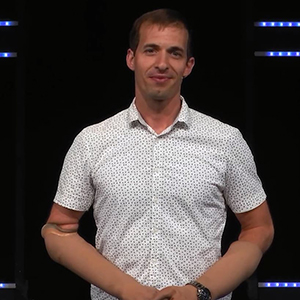 Brad has a tenacity that has brought him through many difficulties in his life. He has learned the benefits of safety in the workplace, and how to establish workplace ethics for your business.
Brad will establish a rapport with your staff/workers and be able to encourage them to build on these workplace ethics, to complete their work in a timely and efficient manner.
Workplace ethics will establish a framework from which your business can operate, but we must remember that these issues are always requiring adaptation to changes in your company.
You will Want to Schedule Brad Today!
As you are preparing for your next training event, remember to schedule Brad! His powerful story will motivate your staff/workers in such a way as to increase productivity while establishing good workplace ethics.
With the constant changes that take place on a daily basis for successful businesses, like yours, there are so many benefits to engaging a speaker like Brad Hurtig! It's not just about strong
organization, workplace ethics play a major role in keeping your staff/workers strong and productive! Allow Brad to speak at your next event! Contact us today! Brad is proud to be a member of the Relevant Speakers Network!