Safety training is important for all workers. However, this is especially true for young and new workers. These individuals are prone to experiencing more accidents. The reasons behind this include their inexperience, a lack of orientation, supervision and/or training, a lack of understanding regarding their new workplace, exposure to new and more dangerous jobs, all coupled with an unwillingness to ask questions.
The Benefits of Providing New Employees with Safety Training Right Away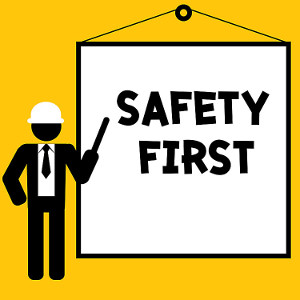 While safety training for new and young employees may seem time-consuming and complicated, the benefits of providing the training quickly far outweigh any drawbacks.
First, is the fact that these new, young employees are statistically more likely to experience a workplace-related accident than other employees are. This may be due to limited work experience, not being familiar with a company's procedures, or an eagerness to work and prove their value to the company. Starting safety training immediately after hiring helps minimize the likelihood these young workers become another statistic by experiencing an unfortunate workplace incident.
Training new employees immediately after hiring has another benefit. New employees tend to be more open to ideas and other information regarding how their new employer operates. Teaching these individuals while they are still open to new ideas allows for quicker and easier adaptation to the company's procedures and standards.
For safety training to be effective, it must be provided in a hands-on approach. Rather than having new employees read the company's safety manual and policies, show them how the company handles safety. Teach by example.
Brad Hurtig lost both of his hands in a workplace accident while still a teenager. However, he did not let this dictate his future; instead, he persevered and learned how to succeed. After his accident, he went on to be a defensive leader on his high school football team. Brad is passionate about preventing others from experiencing workplace accidents. Consequently, he now spends his time as a corporate speaker, inspiring employers and employees alike to uphold the highest possible standard in regards to workplace safety. For more information or to contact Brad, please see check out our website for more information. Brad Hurtig is proud to be a member of the Relevant Speakers Network!