Safety training is important for a variety of reasons, but the most important reason of all is for the wellbeing of your employees. It can also save your company money and resources, while also increasing the productivity of your business. While safety training may seem like yet another training to implement and get pushed to the back-burner, it is critical for the growth and sustainability of your business.
Have we convinced you? Awesome. Keep reading to find more about what our training is, why you need it, and how to implement it in your business.
What Is Safety Training?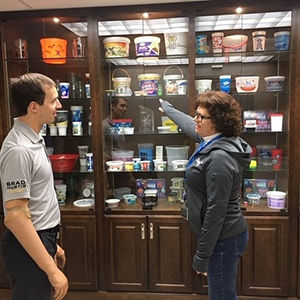 Workplace safety training is simply a process that provides your employees with the knowledge and skills they need to stay safe on the job. It also provides them the knowledge they need to identify hazards, and empowers them to report these hazards in a timely manner.
Workplace training encourages everyone to watch out for each other, and not only themselves. It creates a culture of care and cooperation.
Why Do You Need Safety Training For Your Business?
Training will help you create a culture that encourages incident reporting. This will allow you to continually and strategically create a safer work environment, saving you valuable time and money before accidents ever occur.
How Do You Implement The Training?
Every employee no matter their level should be involved in the implementation and continual optimization of your workplace safety program. To do this, you will need a kick-off that inspires and excites your team.
How Brad Hurting Can Help You Implement Safety Training
Brad Hurting is a motivational speaker who will inspire you and your team to create a safer workplace. Brad's knowledge and skills will effectively communicate the what, why, and how of staying safe at work, so that you can start your program on the right foot. Contact Us Today! Brad Hurtig is proud to be a member of the Relevant Speakers Network!