This is not your typical safety meeting. Workplace safety is an important topic that is often overlooked or ignored. Brad Hurtig wants to change that. Brad shares his unforgettable
experience about a workplace accident that will stick in the minds of your audience and serve as a reminder to put safety first, always. Using himself as an example, Brad inspires confidence about the incredible importance of preventing accidents and how perception changes results.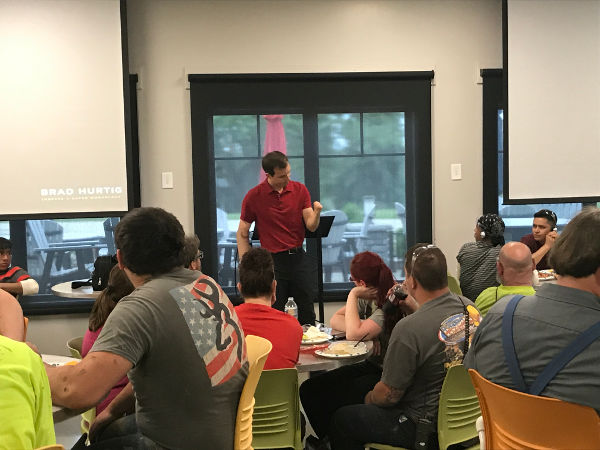 Brad was a high school football athlete in Ohio when a workplace machinery accident resulted in the loss of both of his hand after his sophomore year. Brad discusses how this took place and how best practices in workplace safety could have prevented his accident. His unique story is not one of guilt, sadness or shame, but rather, finding ways to overcome and living a zestful life.
Brad's ability to endure has led him to become a national sensation when he continued playing football with no hands. He led his team's defense with 111 tackles and received all-state honors during his senior year! All this after he re-learned how to use his body to get what he needed and wanted.
Hear what Brad has to say and why he has chosen to publicize his story, and why he has chosen ​ to overcome his struggles. Take your organization's workplace safety discussions to the next level with Brad's resilient story that will no doubt serve as a constant reminder for prevention. Some safety measures seem tedious, but are usually important in the workplace and outside of the workplace, let Brad demonstrate ​why ​they are important. Let him deliver his story to motivate workplace safety best practices for your business or organization. He will no doubt, inspire your audience to effect change in these areas. Brad's story of struggle epitomizes the importance and power of ​prevention ​.
Workplace Safety Requires Prevention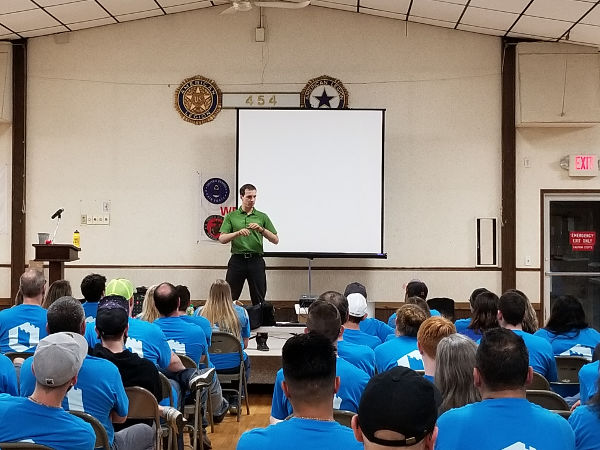 Brad is easy going and isn't ashamed of his accident. Instead, he embraces what has happened to him to instigate change in workplace safety behavior. We can all find myriad ways to relate to Brad. We can easily imagine someone in our own lives who Brad reminds us of. We can see how this kind of accident could happen to our brother, father, co-worker or friend. Brad isn't here to reiterate a sob story, his message invokes the need to prevent one. This may require a change in perception, how we view our actions in the environment around us and how our actions can affect others (and ourselves). The Relevant Speakers Network has partnered with Brad Hurtig to bring your organization access to his incredible and inspiring journey.
With 3 million workplace accidents a year, you're an accident waiting to happen without the how, what, why of safety training. Brad's tenacious story will bring these into focus and embed these important aspects into your organization's mindset. Finding a responsible way is an ongoing process that requires adaptation and change. Book Brad Hurtig for your organization's next workplace safety objective. Find a way now, make an unmeasurable difference for the future.